Home | Media | Press | 2014-09-14 St Cloud Arts Offers A Third Home School Arts Program For Fall 2014
---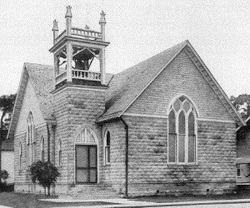 St Cloud Presbyterian, 2014-2015 marks second year of program.
For the 2013-2014 School Year, we began our Acts of Light Youth Homeschool program, which got a lot of attention as a premiere conservatory style theatre program which included classroom work, technical theatre education, workshops, improv and a variety of performance opportunities. We have exciting new plans for expansion of this complete theatre program in its 2014-2015 School Year.
http://www.stcloudarts.com/homeschool-theatre-program.html
Program Location: St Cloud Presbyterian Church, 909 Tenth Street, St Cloud, Florida
Enrollment: Open Enrollment, Registration available online and in person.
Instructor: Timothy D. Turner
---

Cornerstone Family Church, New Educational Partnership with St Cloud Arts
For the 2014-2015 School year, we have an elective theatre performance program for T.E.A.M. Home School Co-op of St Cloud, providing theatre education through a Fall and Spring production class
http://www.stcloudarts.com/1/post/2014/09/st-cloud-arts-and-team-homeschool-coop-unite-in-drama.html
Program Location: Cornerstone Family Church, 2925 Canoe Creek Rd., Saint Cloud, FL
Enrollment: Closed enrollment, must be a student in the T.E.A.M. Co-op
Instructor: Timothy D. Turner
---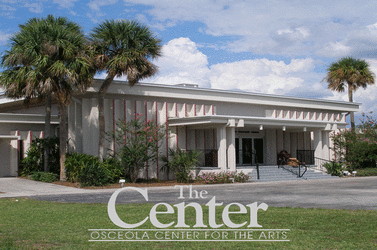 Now at Osceola Center For The Arts for 2014-2015 School year
And below is our third exciting educational workshop style opportunity to try three disciplines of the arts on Monday mornings. There are still openings in each of three age levels. Please go to
http://www.ocfta.com/Classes.html
for registration information.
---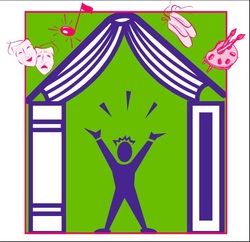 St Cloud Arts in partnership with The Center is offering a new home school arts program in Visual Arts, Theatre, and Music
Per Semester Tuition:
$60 Visual Arts
$45 Music
$45 Theatre
$150 for all three
Monday mornings thru December
Contact Vivian Zetwo for more information at
vzetwo@ocfta.com
Program Location: The Center,
Enfollment: Open, Registration available online and in person
Instructors: Timothy D. Turner, Garrett Sanders and Tim Beltley
Instructors
Timothy D. Turner: The Maestro has been performing professionally for more than 30 years in professional & commercial productions, on stage and screen, with such personalities as Rita Moreno, Shirley Jones, Jodi Benson & Marvin Hamlisch and groups like "Canadian Brass" & the UK's "The King's Singers". For more than 20 years, he has directed, conducted, performed and/or produced theatre, choral groups, orchestras, cabarets, stage shows, concerts and film throughout the United States and Europe. He holds a BM in Performance & Conducting and works as a director, conductor, performer, performance coach, musician, entertainer, clinician, producer, composer, arranger, adjudicator, playwright and writer. Currently, he serves as Minister of Music & Worship Arts at St Cloud Presbyterian Church and is Artistic Director of St Cloud Arts.
Garrett Sanders: As a recent grad of Florida State University's School of Theatre Garrett is passionate about the arts-- whether onstage or off, front of house or marketing, education or directing, Garrett enjoys all aspects of the theatre industry
Tim Beltley: He studied at the American Academy of Dramatic Arts and H.B. Studios in New York. Also a mixed media artist, Mr. Beltley started costume designing in 1998 with the Titanic Exhibit in Orlando and continued designing for more than 60 productions at the Dorset Theatre Festival, Surflight Theatre, Golden Apple, The Players Theatre, Manatee Performing Arts, and Banyan Theater Company. After taking a five year break, Mr. Beltley is excited to be working with WBTT and the Sarasota theatre community. Mr. Beltley works with a variety of other companies in different capacities, such as, assisting in upcoming productions for the Circus Sarasota Performing Arts Academy (Sailor Circus), working with entertainment at Walt Disney World, and script writing for The Holy Land in Central Florida.
---
---
Copyright © 2014, HPD Publishing & St Cloud Arts