---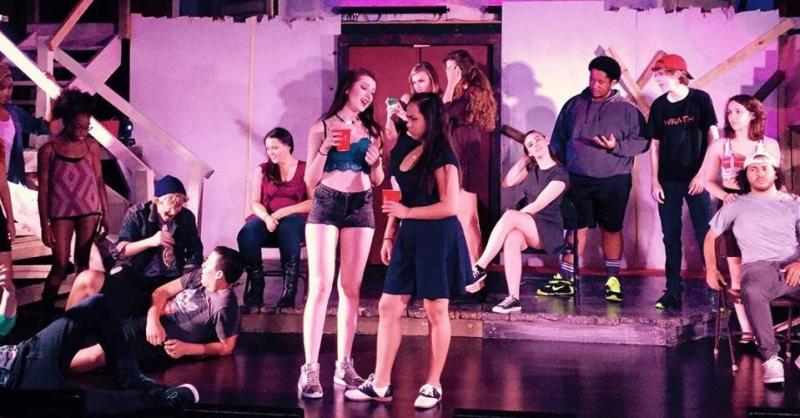 BWW Interview: Clandestine Arts Founder Chats CARRIE THE MUSICAL Premiere
August 25
10:33 AM2015
👤by Matt Tamanini
There are few shows in the American Musical Theatre cannon that are as intriguing as CARRIE THE MUSICAL. From it's legendary Broadway flop in 1988 to the re-worked Off-Broadway revival in 2012, despite its rocky history, CARRIE fascinated theatre-goers.Last week, Clandestine Arts opened the musical's Central Florida premiere at the ME Theatre, and will run through through August 30th (BroadwayWorld Orlando's review will come out on Thursday). Recently, I chatted with Clandestine's founder and CARRIE's co-director Derek Critzer about the process of choosing and producing this unusual musical.BWW: Clandestine Arts is a pretty new theatre company, and choosing CARRIE as one of your first handful of shows is kind of risky. How did you start the organization, and what is your vision for it moving forward?Critzer:
Clandestine Arts was started right after I moved to Orlando. It has been a long time dream of mine. Edgy, contemporary pieces that push the envelope, or in this case are known for being off-the-wall. I wanted an outlet that allowed me to bring some of these pieces to life.
My vision for Clandestine Arts going forward involves finding a permanent home, or a space we are comfortable partnering with long-term, and continuing to produce the edgy pieces we do, but finding some more light hearted things to please a different type of audience.
CARRIE is one of the most notorious flops in Broadway history, and a fairly odd choice for a musical in general, what was it about this show that made you want to bring it to Central Florida?
The show is weird, period (no pun intended). It is a notorious flop, but the show that flopped on Broadway is an entirely separate entity from the piece we are staging here in Orlando. It has been re-written and worked through workshops, and an Off-Broadway revival. But, that does not mean it's any less weird. I took it as a challenge to bring the show to life in a more realistic sense. Plus, it is a great way to introduce Central Florida audiences to an out-of-the-box show.
For people who are only familiar with CARRIE from the movies or the book, other than the obvious singing, how will this production differ from what they have seen before?
We have attempted to bring out more reality than the camp usually seen in productions and the movies. We worked very hard on character development with the cast. Our focus was more on the "bullying aspect" of the show, and how Carrie reacts to that, rather than the telekinesis element being prominent. We also wanted to provide a more visual experience, which was created through projections and creative lighting.
Tell me about your cast, this show can be pretty demanding both emotionally, and vocally, so I would think you'd have to have the right group to do it well.
We were lucky to have some of the best young talent in the Orlando area audition for this show.
This cast is amazing. 90% is under 18 (years old) and I have never seen a group with so much passion. From Day One, they have put all of their energy to make this show tick. Our leads are all very strong vocally, and as a group they are a powerhouse.
If you could describe this production in three words, what would they be?
Distinctive, idiosyncratic and unconventional.
---
To purchase tickets to Clandestine Arts' Central Florida premiere of CARRIE THE MUSICAL, visit their website.