1 Award
2 Camps
3 Retreats

5 Community
7 Cabarets
10 Festivals

1 1 Private Events
35 Productions
119 Performances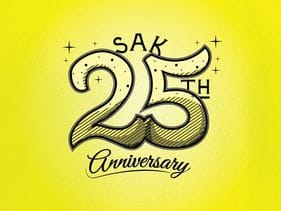 2016 brought two important 25th anniversaries in Central Florida, the Orlando Fringe International Fringe Theatre Festival, which I have been employed to help produce Kids Fringe for five years, and SAK Comedy Lab, which I have proudly worked as an ensemble musician for since 2008.

Throughout the year, I performed in thirteen shows at
SAK Comedy Lab in downtown Orlando, FL
including
:
Brawl for All, Duel of Fools, Gorilla Theatre, Improv Mashup!,
​
Invasion Christmas Carol, King of the Hill, Pepe's Truth or Dare Improv, Rookie Rumble, Scharf & Waldon, The Closers, ​The Lottery, Throw Down! and we debuted a brand new show
Lights Up! An Improvised Rock Opera
.
| | |
| --- | --- |
| February brought three fun events in central Florida. The "Indie Folk Festival" produced by Genevieve Bernard at the Mennello Museum in Loch Haven Park is a wonderful community tradition, and we hosted many children and families at our Kids Fringe Valentines craft table. | |
Next in the month, we hosted a Kids Fringe spring craft table at a first time event by Playground Magazine, "

Young At Art

" at Artegon Marketplace on International Drive in Orlando, FL. The month closed with the Annual Fab Fringe Fundraiser at Hard Rock, Orlando, FL, which celebrated 25 years of the Fringe with famous Orlando Fringe artists.

To Be Continued...
February"Indie Folk Festival" - Mennello Museum, Orlando, FL"Young At Art" - Artegon Marketplace, Orlando, FLFab Fringe Fundraiser at Hard Rock, Orlando, FLMARCHGolden Brick awards - Church St Ballroom, Orlando, FLTrollops, Tyrants and Tarts (Oh! My!) - The Abbey, OrlandoAPRILFringe Local Acts Preview Shows - Shakespeare TheatreFlorida Presbyterian Pilgrimage - Silver Springs, FL Audubon Park Garden District KidsFest - Orlando, FL Spice of Life, Orlando Cabaret Festival - Mad Cow Theatre Studio Recital - First Methodist Church, St Cloud, FL

AUGUST​ In New England

SEPTEMBER

Voci Dance "Paint Chips

" - Orange Studio, Orlando, FL

"The Spice of Life"

- The Abbey, Orlando, FL

Sunday Funday Brunch

Second Harvest, Orlando, FL

OCTOBER

"Breathe"

7:30 pm - Footlight Theatre, Orlando, Florida

"Eretz Israel-HaMakeabim"

- The Venue, Orlando

"

Spooktacular

" - Orlando Science Center, Orlando

NOVEMBER

Mickey Layman: Grin & Bear It!

- The Abbey, Orlando, FL

Art in Odd Places TONE Orlando, Downtown Orlando, FL

Tampa Bay Improv Festival

- Sunshine Center, St Pete, FL

Private Wedding Party - University Club, Winter Park, FL

MAY

T.E.A.M. Co-op Graduation - St Cloud, FL

"

Dorothy in Wonderland

" - St Cloud, FL

Spice of Life

,

Orlando Cabaret Festival

- Mad Cow Theatre

Member Monday, Orlando Science Center, Orlando, Florida

Wayne Brady & SAK All-Stars

- SAK Camedy Lab - Orlando

Orlando International Fringe Theatre Festival - Orlando

Triassic Parq

- Orlando Fringe Festival - Loch Haven Park, Orlando

Kids Fringe

- Mennello Museum - Orlando, FL

Kids Fringe on Tour - Ronald McDonald House, Orlando, FL

JUNE

Tony Award Viewing - The Abbey, Orlando, FL

Pulse Tragedy

​

"Spring Awakening"

- Dr Phillips Center, Orlando

"

Aladdin Kids" camp

- God's House, Orlando, FL

​JULY

Grand Celebration Cruise - Palm Beach, Florida

One Orlando Concert

- The Roth Family JCC, Maitland, FL

Trollops, Tyrants and Tarts(Oh! My!)

-Persian Room

​

"An Evening with Sara Jones"

Footlight Theatre, Orlando, FL

"

Bugsy Malone Jr." camp

- God's House, Orlando, FL

4th Annual Cardboard Art Festival

- Kids Fringe Matinee

​DECEMBER

Talents for Christmas - Cornerstone, St Cloud, FL

Very Mary Christmas Cabaret

- Footlight Theatre

"When X Meets Y"

- Florida Studio Theatre, Sarasota, FL

"Happy Holidays" - Atria Park of Lake Forest, Sanford, FL

"Vitas Christmas" - Lake Mary Events Center, Lake Mary, FL

NBS - Footlight Theatre, Orlando, Florida

​Songs Of Israel - Rosen JCC, Orlando, FL